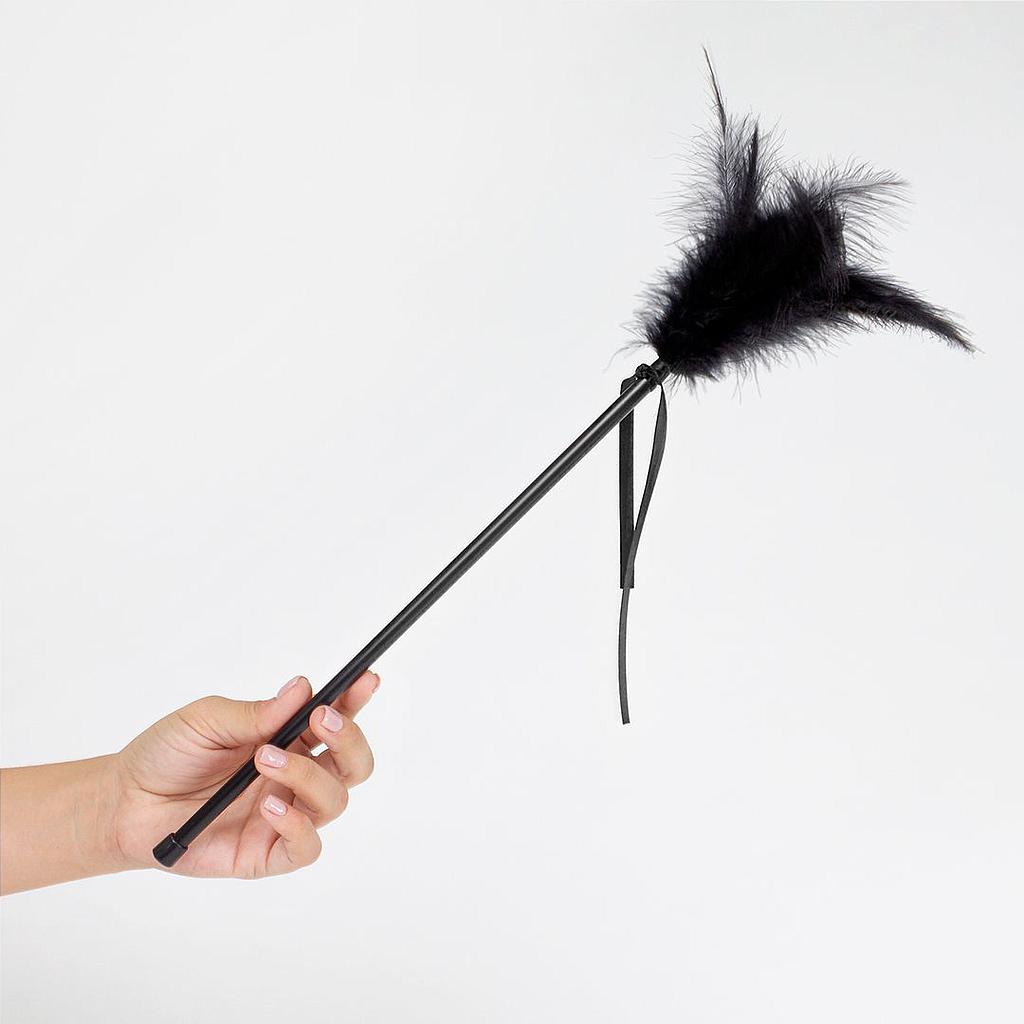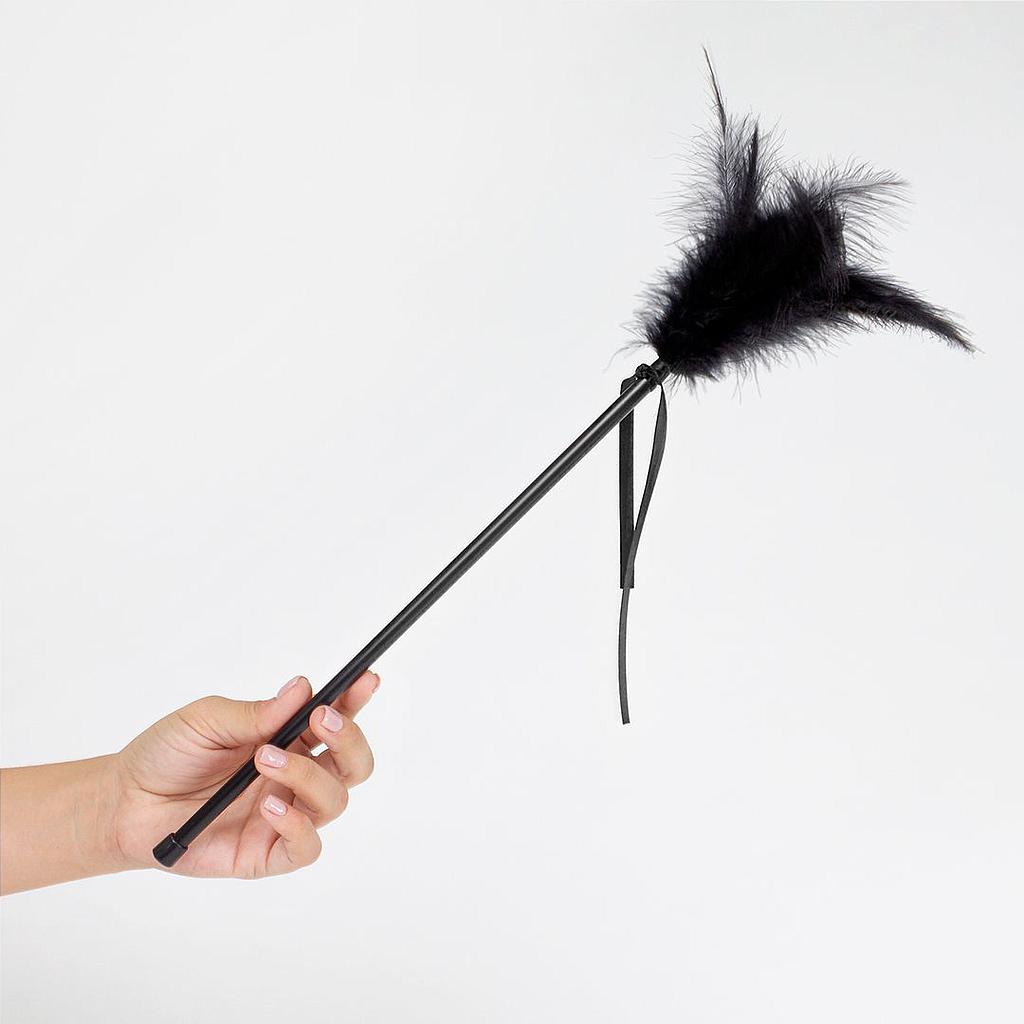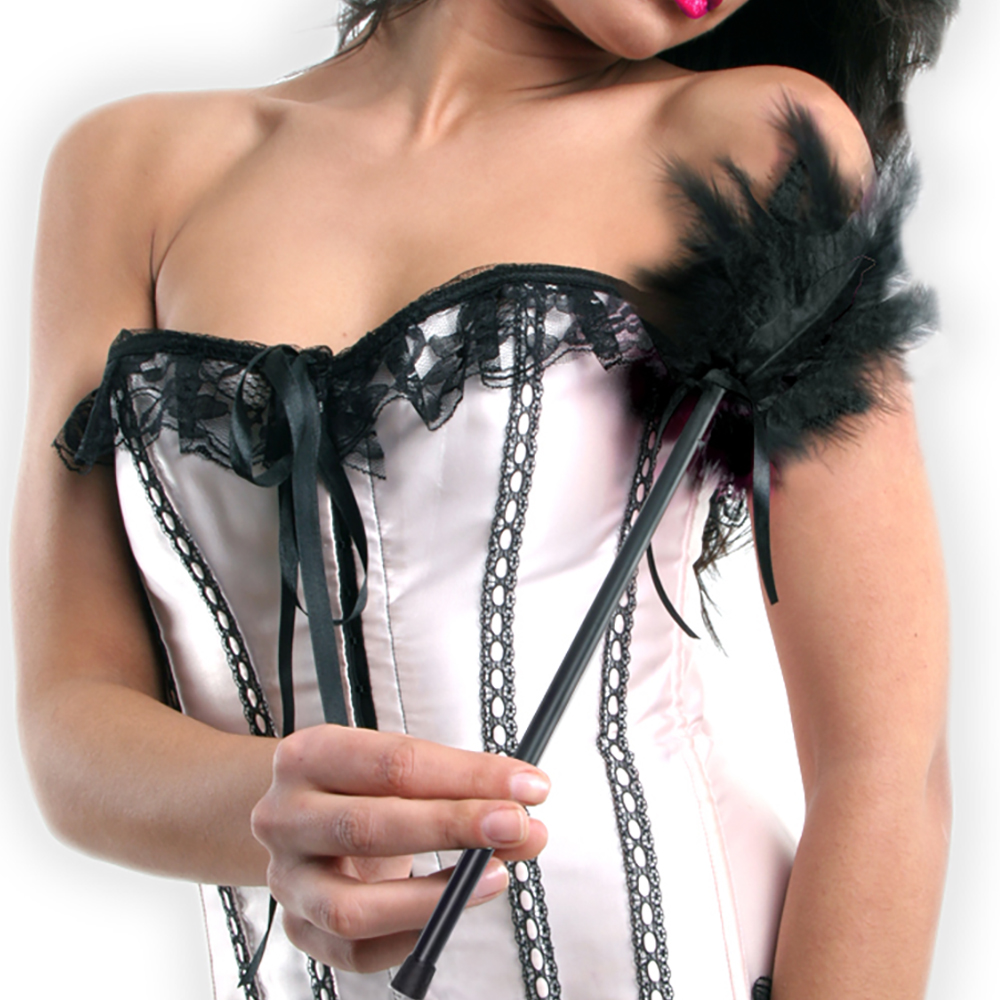 BLACK FEATHER TICKLER
---
Caressing brings pleasure to discover the body of the other person, its forms, its temperature, its texture and the reaction that our caresses produce.

Thanks to this erotic feather tickler, you can have all the control over the skin of the person receiving the subtle sexual massage, until it melts ...

Feather tickler
Made with 20 feathers
Resistant rod of 8 mm diameter x 43 cm.
Made in Spain
Black color
Dimensions: 40 cm.
---